How to Close Multiple Panes in Sublime Text 3
To close multiple panes in Sublime Text 3 use the following key combination : OPT + CMD + 1 of macOs and on Windows/Linux use ALT + CTRL + 1.
Alternatively, you can go to View > Layout > Single on the main menu.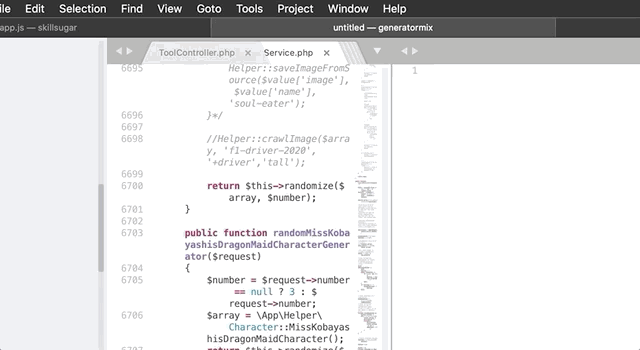 Here is the full list of keyboard shortcuts for opening panels in Sublime Text 3:
OPT + CMD + 1
OPT + CMD + 2
OPT + CMD + 3
OPT + CMD + 4
OPT + CMD + 5
Each number corresponds to the number of panels to split the window by.
Conclusion
I opened multiple panels in my Sublime Text 3 accidentally with a key combination and didn't know how to close them, so I thought it might be useful posting the solution here for others.