How to Show & Edit Startup Apps on MacOS
Editing your startup applications on MacOs enables you to improve productivity and potentially increase the boot-time of your system. There is also the added benefit of disabling CPU and memory hogging applications from starting up in the background without your knowledge.
On my system I have a couple of handy applications running from boot such as Dropbox but I also had some unnecessary login items which I disabled following these easy steps:
Press and hold Command + Space keys to open the Spotlight search function.
Begin typing "system preferences" and open system preferences when it comes up.
Once open click on "Users & Groups"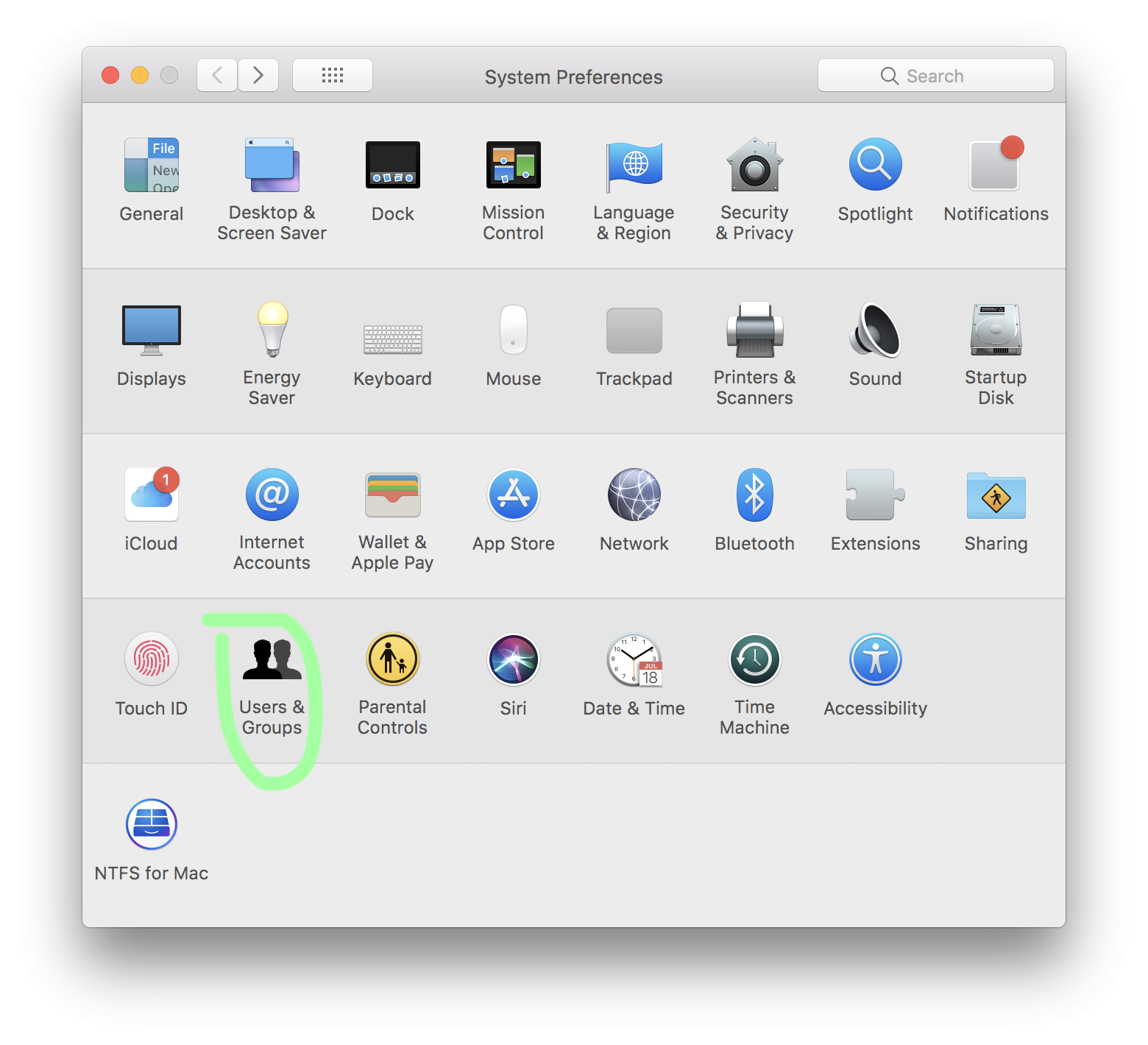 First click on your current username on the top left.
Then click the lock on the bottom left and put your password in when prompted.
Add tab on the top right will become available called "Login Items" click it.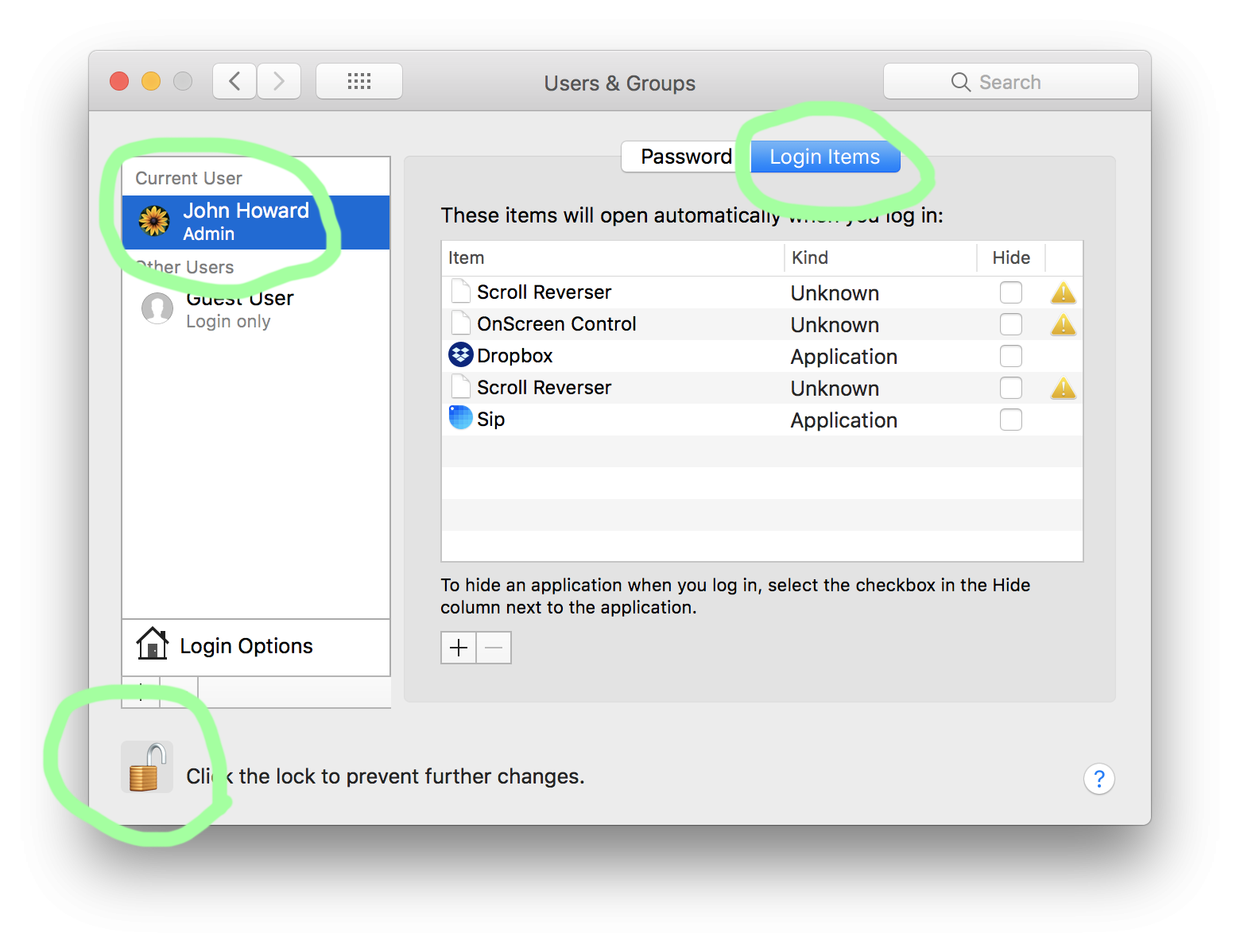 Now you can edit which programs are allowed to run on startup. You can remove currently running ones by selecting and hitting the minus symbol (at bottom centre left). New ones can be added using the plus symbol and locating the application.
Hope this simple tip helped you and if you have anything to say please comment below.